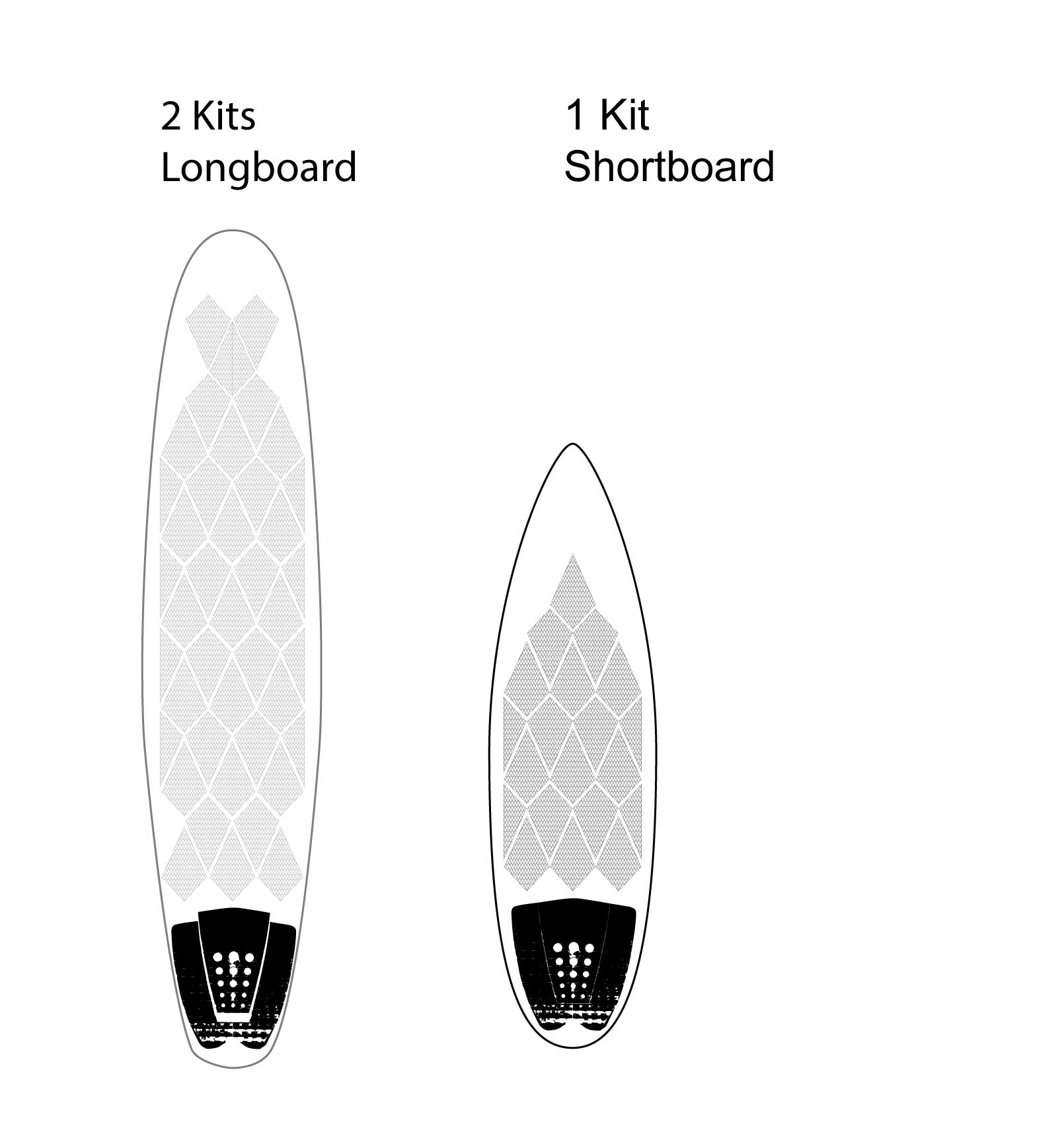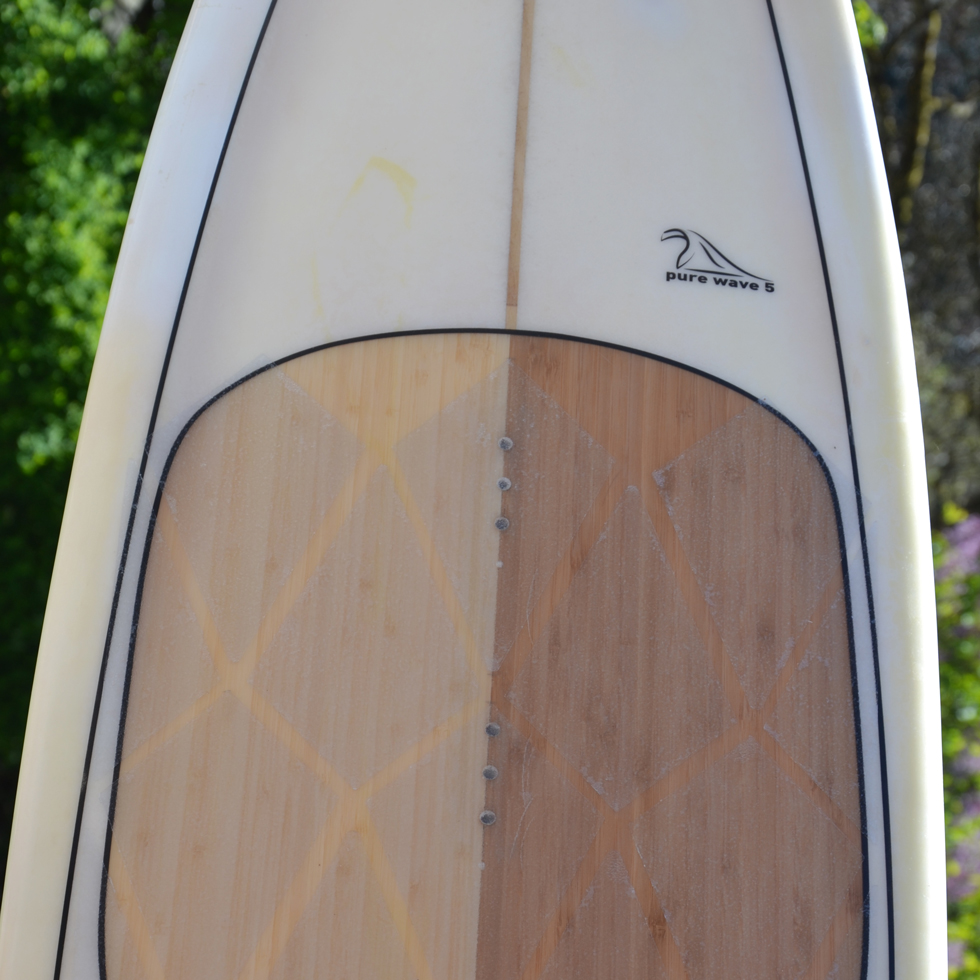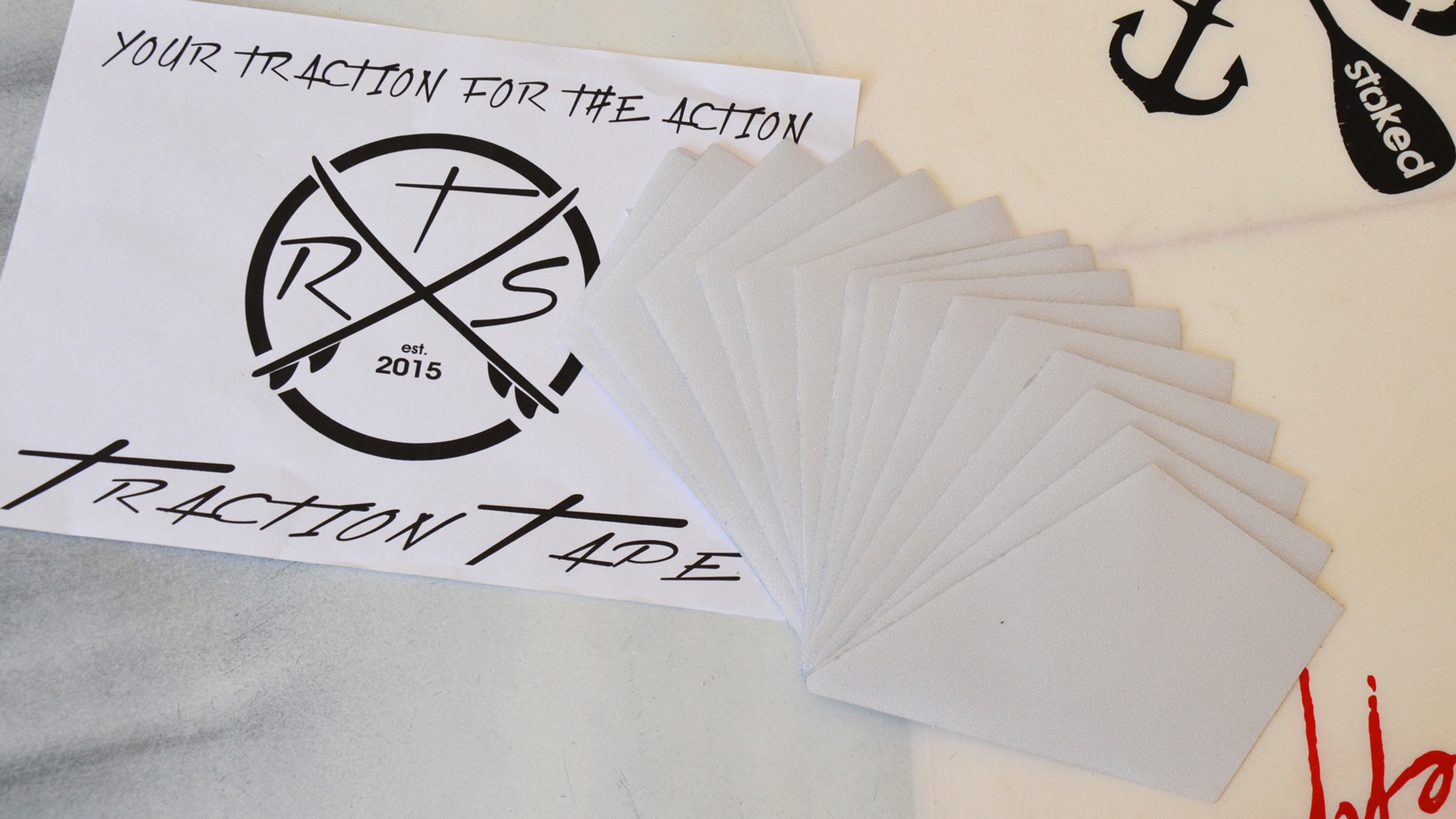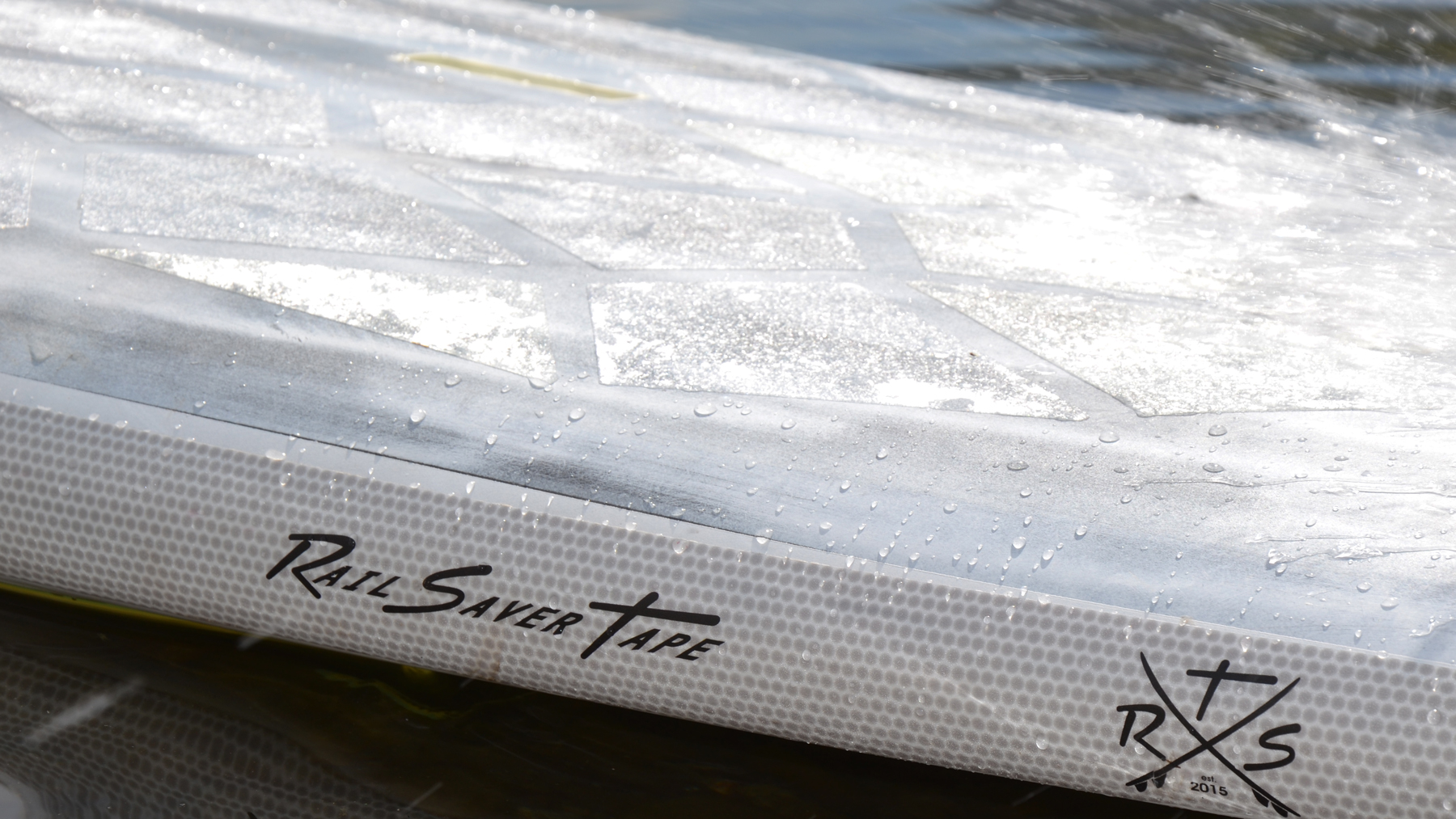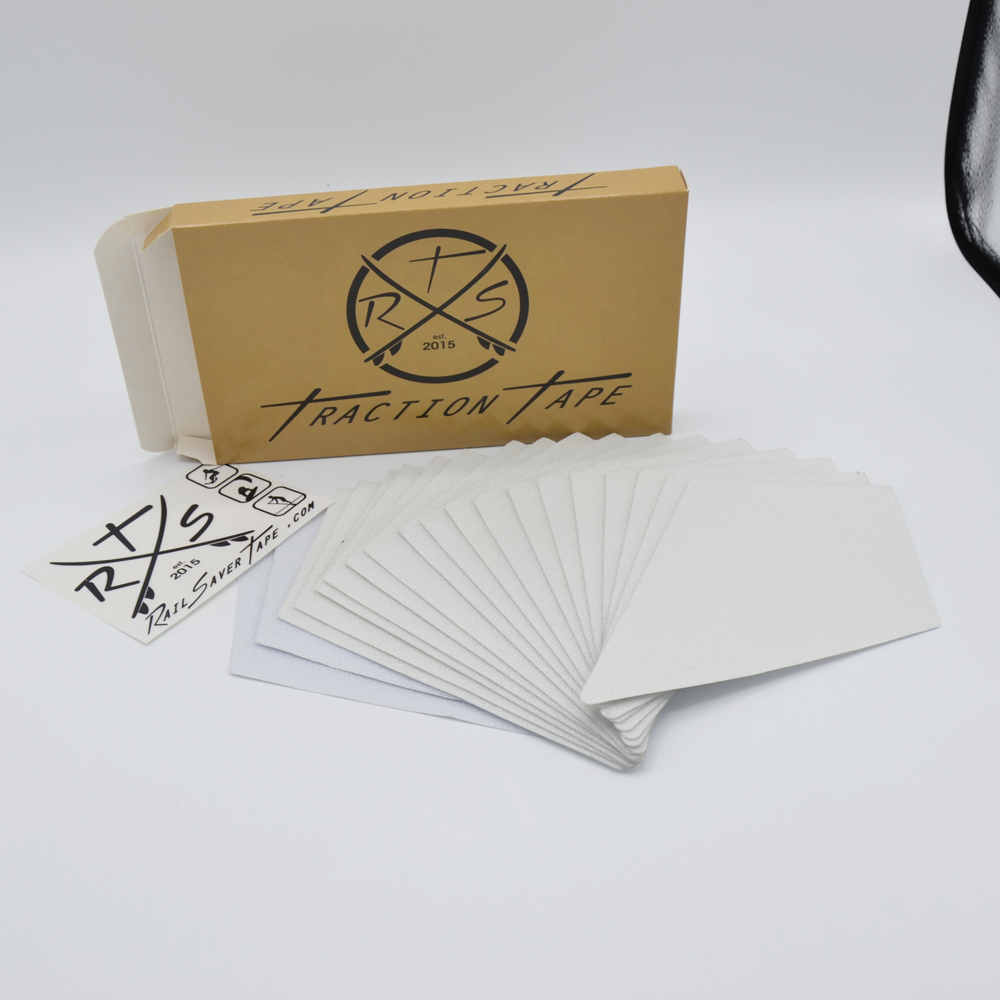 Surf and SUP Board Traction Tape
Surf and SUP Board Traction Tape from Railsavertape.com is the Traction Tape what gives you the much needed grip.
Never ever again the mess with a waxed board
No more wax on the car seats, or at your wetsuit and no sand sticking in your waxed board.
Our specially developed Traction Tape comes completely  transparent
Ugly EVA Pads are a thing of the past!
Very simple use and application because of the small elements
Easily removable 
UV protection and UV resistant
For shortboards, kite boards, longboards, SUP's, SUP race boards or just as nose pad for your SUP.
Our Traction  Tape you get for example online from stokedforlife.org.
1 kit contails 16 whole Diamant shaped and 4 half Diamant shaped pads with the measurements  12cm (4.73") wide  and 20cm (7.87") long and a triangular shaped spaceholder to get the spaces in between always right.
a complete kit weights about: 115 grams / 4 ounces
Shortboards need: 1 kit (box).
Funboard and/or Longboard are recommended : 2 kits.
just for the SUP-board nose we recommend: 1 kit
for a whole SUP deck you need between: 2-3 kits.
Dieser Beitrag ist auch verfügbar auf: German